20 Minuten. Always worth your time.
Become part of the media world of 20 Minuten. From internships in journalism to chief editor, from visual design to live moderation, from search engine optimisation to AI applications … who we are, what makes us tick and how you can soon help shape the future of the 20 Minuten Group.
Open positions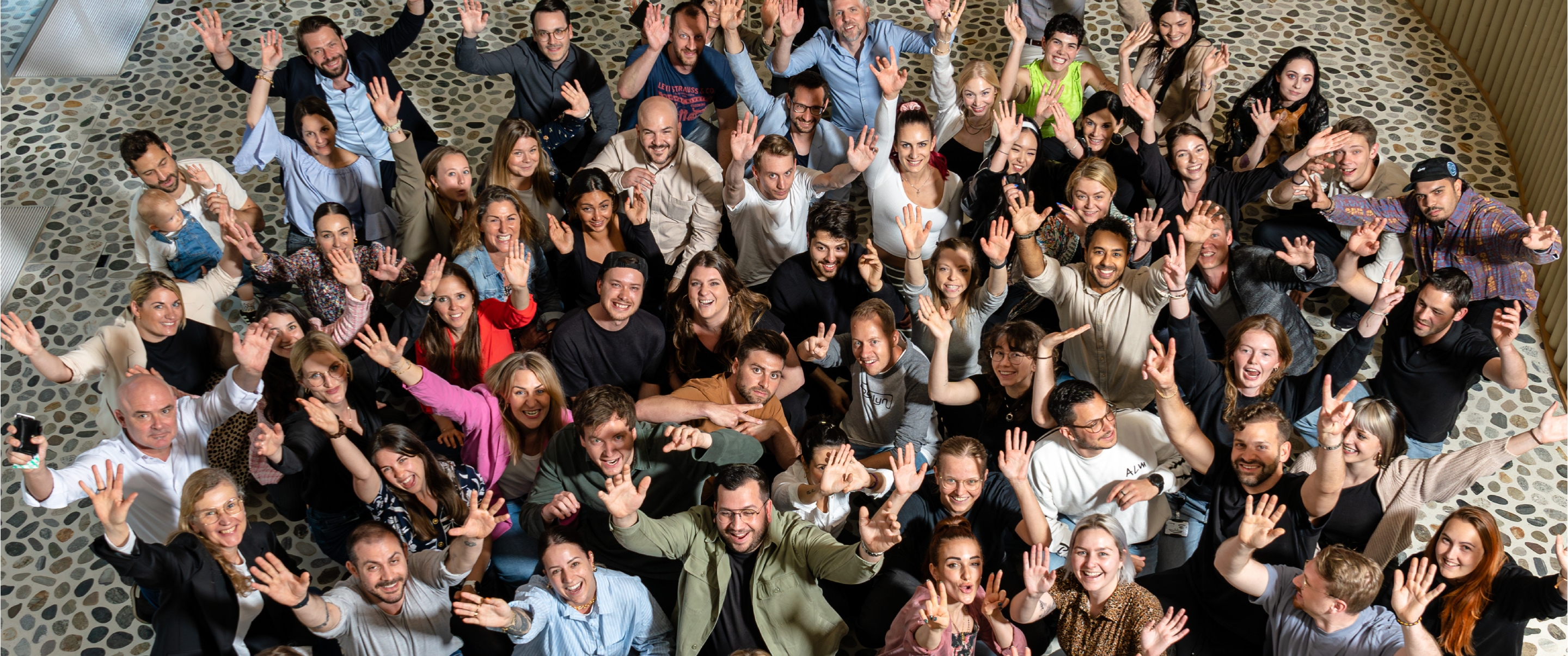 Benefits
What we offer: Attractive additional benefits and discounts for our employees
Five weeks vacation with option for seven weeks and vacation purchase

Flexible working models and mobile office options

A market-, performance- and success-oriented compensation package

Numerous discounts e.g. cell phone subscription, digital TV, bicycle rental, car purchase

Wide range of free health promotion services (social counseling, health coach app, flu vaccination, various trainings)
Possibility for unpaid vacation up to max. six months

Additional half days off before certain holidays

Referral program: Up to CHF 2'000 reward

Wide training and development offering (leadership, mentoring, development programs, language courses, self-competence, methodological competence, project management, change management and much more)

Digital and print subscription / free and discounted subscription offer
About us
20 minutes: News, entertainment, inspiration - reliable, compact, available everywhere
20 Minuten is the media brand with the widest reach in Switzerland. Since its founding in 1999, the commuter newspaper has developed into a leading digital company with a presence in German-speaking Switzerland, French-speaking Switzerland, and Ticino. Every weekday in eight printed local editions and digitally around the clock, 20 Minuten informs and entertains with its unique mix of news, entertainment and inspiration. On its digital channels as well as on social media, 20 Minuten offers a wide range of multimedia content tailored to the needs of a young and digitally savvy target group. Compact, free of ideology and understandable for all. 20 Minuten Group is part of TX Group and includes the news publications 20 Minuten, 20 minutes, 20 minuti and lematin.ch, the format radio GOAT Radio, the lifestyle magazine Encore as well as participations abroad (L'essentiel in Luxembourg and Heute in Austria).
Work Culture
20 minutes. The world writes stories. We make them understandable. For everyone.
"We inform, categorize, entertain and inspire – in a compact, reliable, responsible way and free of ideology. Simple, fast, available everywhere. Our intuition for topics that provide conversation points is unique. This is how we enable an inclusive and lively dialog. This makes us worth our users' time. That's our journalism." Our Purpose as well as trust and integrity are central components of our corporate culture. We place trust in each other, which is reciprocated with loyalty, commitment and obligation. By doing this, confidence and mutual appreciation grow and devleoop throughout our company.
Diversity and inclusion
Diversity - more than a buzzword
We promote and value the diversity of our personalities, opinions and experiences. Our collaboration is based on respect and a high degree of personal responsibility. Different personalities bring different perspectives to the table. These not only strengthen the innovative power, they also promote the competitiveness and creativity of the 20 Minuten Group and increase the understanding of the needs of our users.
Recruitment process
From application to success: Our hiring process
Preselection

We review our applications on an ongoing basis. To ensure a fast response time, we create a preliminary selection. The decision on advancement or departure from the recruitment process is done by the hiring manager and communicated via mail.

HR Interview

In the first step of getting to know each other, we schedule a call between you and the responsible recruiter. This will either be a virtual or an in person interview. The goal of this step is getting a first impression of you as a person and your professional capabilities.

Technical Interview

Here you will get to know your potential manager and/or colleagues. We will test specific knowledge relevant to the execution of the job. Depending on the situation, this will be either conducted virtually or in person. Also this step can be split into several smaller interviews.

Offer and Contract

If you completed all steps successfully, we will send you a digital offer in written form. If you also think that we are a good fit for you, you can accept the offer, and we will send you the contract and look forward to working with you.
Tech
Technology: fast-moving like the news
The multiple digital platforms of the 20 Minuten Group are crucial to the company's success. The platforms must run reliably during important news events, even with extremely high access numbers while still meeting the requirements for a contemporary user experience. To achieve this, we employ experts in the fields of front- and backend development, user experience and SEO.
Journalism
Compact and ideology-free journalism for all – a daily challenge
With its story mix of news, entertainment and inspiration, 20 Minuten offers a wide range of journalistic jobs. Everyone is passionate about their work, from those taking their first steps into the profession to employees with a lifetime of journalism experience. From text for the print newspaper to photography, fact-checks, in-depth video reports to short videos on TikTok: everything counts and has its own potential for development. Within As part of the 20 Minuten Group, lematin.ch, Encore, GOAT Radio as well as the participations abroad also offer a wide range of journalistic disciplines.
Early career
Internship at 20 Minuten: Starting point for a steep journalism career
In 20 Minuten, offering a wide range of 6-month internships (with the option to extend to 12 months) for newcomers to journalism. For many current employees have started their successful career at 20 Minuten with an intership. 20 Minuten also trains apprentices in various professions in cooperation with its parent company TX Group.